I've been thinking some months now to change my soon 1 year old Nokia mobile-phone to a new one. The main reason is that the cellular just hangs up in the middle of a conversation – and battery is still allmoast full !?!:s
It has happened once too many times now, and the persons on the other end first thought I was being rude and just hunged up without saying goodbye or anything, but after explainations they understand my issue.
I have now found a cellular I like, and I will try find out more about it, and hopefully some "real" persons that are using it to get at review from them. Found some at http://se.pricerunner.com
The cellular is a SonyEricson W550-i :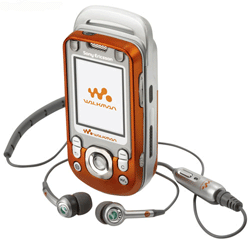 Now I'm off to enjoy it's finally friday!
You can also
bookmark this
on del.icio.us or check the
cosmos
RSS feed for comments on this post. | TrackBack URI
Leave a Comment