We bought a flower for my mother and visited her at sunday – mother's day.
She and my father wanted to have a barbeque in the sunny weather, and the grill was lighted up. In the meantime I took a picture of the blooming flowers next to the grill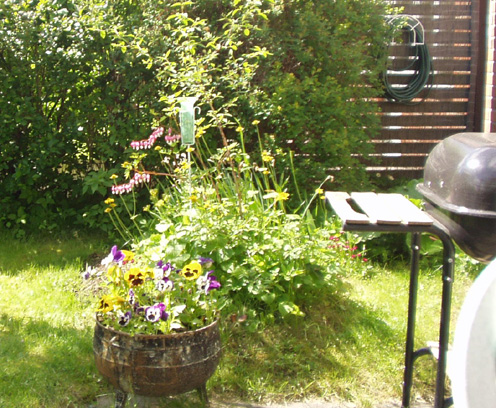 And they also had some rhubarbs and strawberries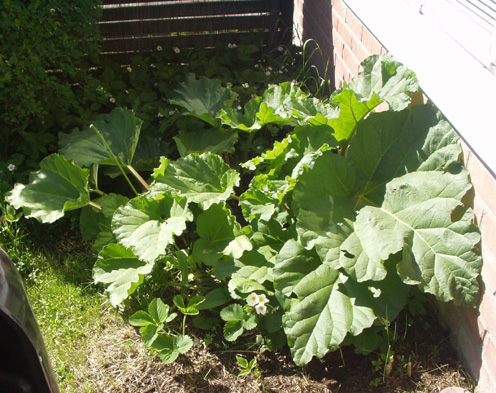 The food was ready and we sat down to eat. . . for 5 minutes! Suddenly the sun was gone, replaced with dark clowds that decided to drop their cargo in form of nasty rain.
We gathered all the food and things and went inside instead. A perfect example of a swedish summerday.
You can also
bookmark this
on del.icio.us or check the
cosmos
RSS feed for comments on this post. | TrackBack URI
Leave a Comment