Thoose hot summerdays seemes to be over for this year here in Sweden unfortunally. Rain is falling every other day and tempature is falling. A more "normal" swedish summer is here. ;(  I share a picture I took of a bumblebee – a glimt of the summer of 2006 that soon has past. . . .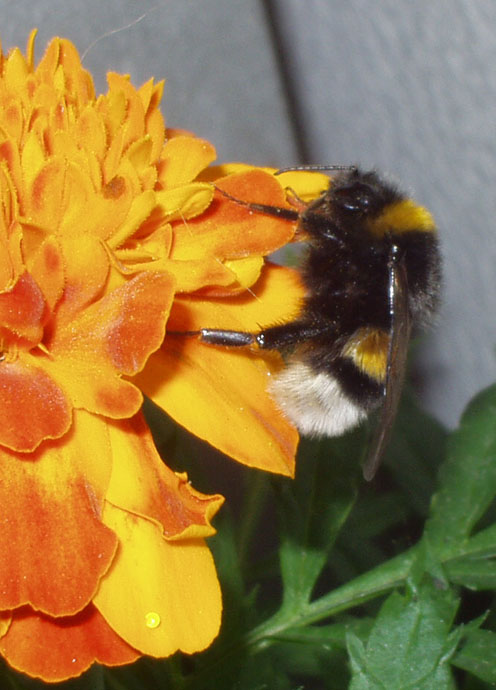 You can also
bookmark this
on del.icio.us or check the
cosmos
RSS feed for comments on this post. | TrackBack URI
3 Responses
Micke Says:
September 17th, 2006 at 13:35

Här är över 20 grader idag i skuggan och midsommarblommorna blommar för full för andra gången..

Men du, som har pejl på servern Varför får jag inte till "flaggorna" och "operativ" på detta plugin? Ser ju det funkar för andra men jag får inte ens in koden under "källkod" (är ju en sak om bilderna skulle ligga fel).

http://priyadi.net/archives/2005/03/29/wordpress-browser-detection-plugin/

Erik Says:
September 17th, 2006 at 20:27

Testar

Micke Says:
September 17th, 2006 at 22:03

Tjusigt! – då vet jag ju. Tackar!
Leave a Comment