Our youngest daughter Malva has been sick since the end of last week, it started with coughing that went worse because she has cold-induced asthma, but we have treaten it with Bricanyl that works quick and make her breath easier.
The coughing has allmoast stopped but instead she has got fever and has stayed home the entire week, and this morning she would have been stayed at home anyway – even if she would have been well – because of the low tempature: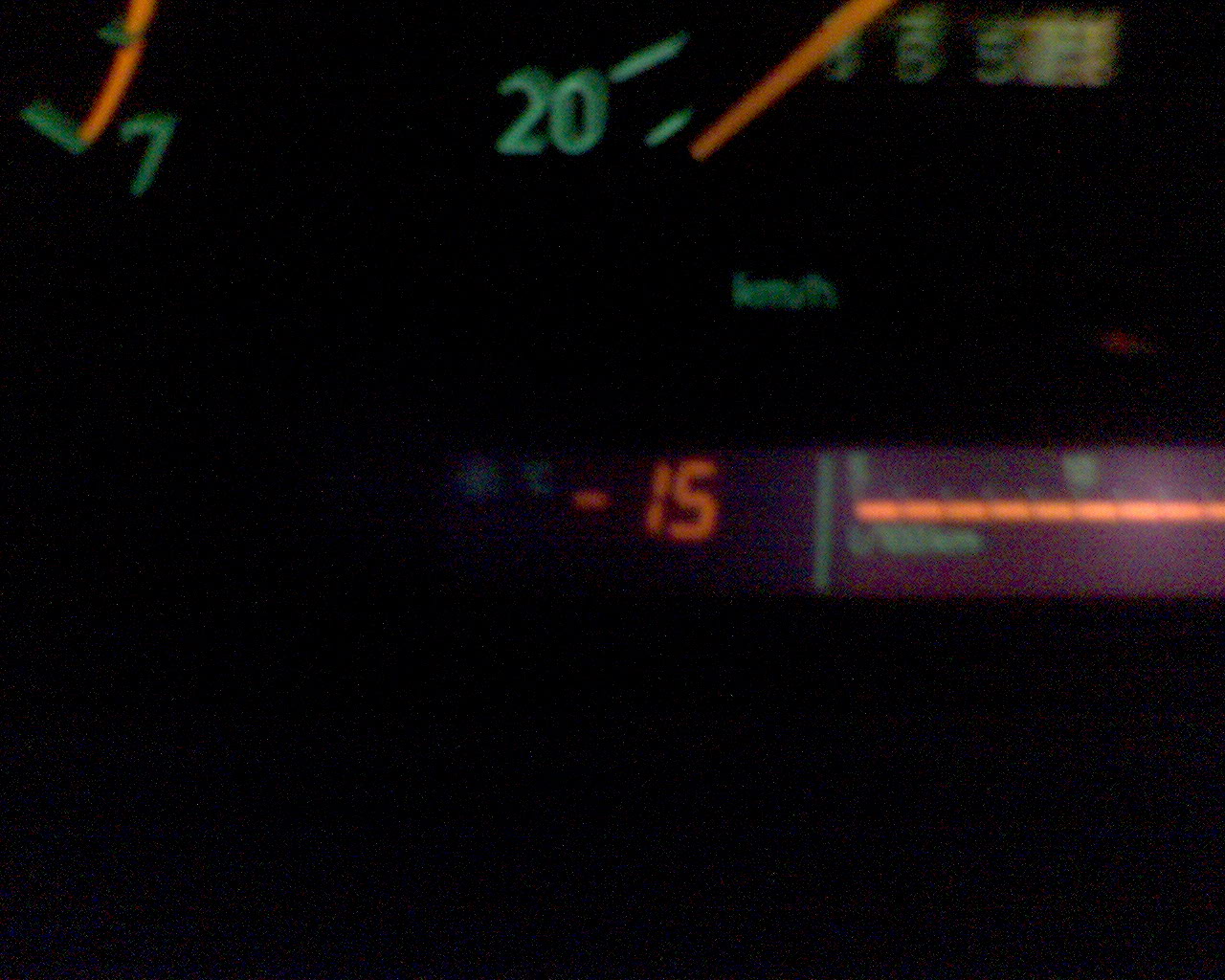 (Image from inside of my car: -15 degrees Celsius (5 degrees Farenheit))
I hope she will get better soon, she really loves to go to the daycare facility and play with all her friends.
You can also
bookmark this
on del.icio.us or check the
cosmos
RSS feed for comments on this post. | TrackBack URI
One Response
cindy Says:
February 8th, 2007 at 21:36

Hi Erik! Found my way here through Susanna's link. It's looking really nice in here.

I heard that it's really cold over there. Have a cup of coffee to keep yourself warm. Hehehe.
Leave a Comment