Well I can't really complain, rain has been changing to sunny weather everyday(allmoast) during my vacation, but low tempatures has made some things less wanted to do – like take a swim into a lake or so. Anyway, we and our family has done alot of things like a 2 days trip to Kolmården and so on, so we have made the best of things.
Now I just peaked at the latest weather-forecast and I must say I'm not surprised at all – great weather is coming with extra high tempatures just because I have to climb into my working clothes again.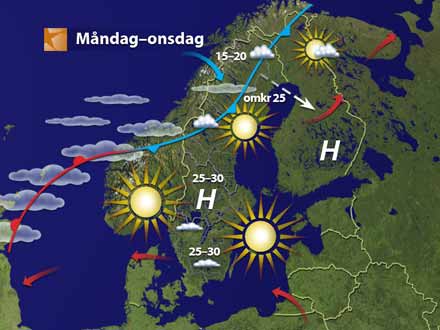 *lol* See ya in under the sun!