It's 7 minutes passed midnight and I have been having a great thursday & friday with sunshine and 5-9 degrees (C).
At my birthday all snow was gone: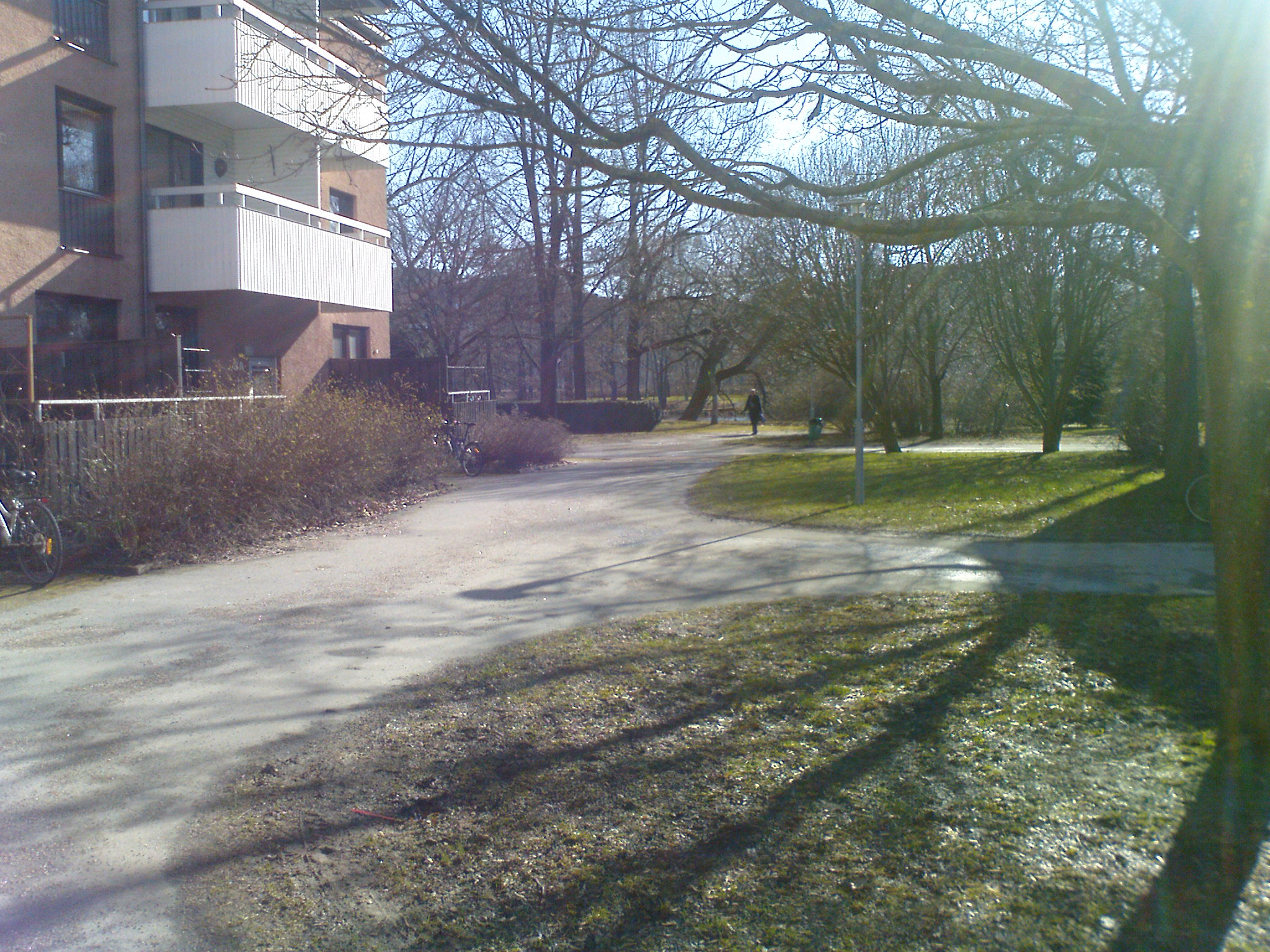 Later that day I went to http://www.smorgasbutiken.se/ and bought a  sandwich cake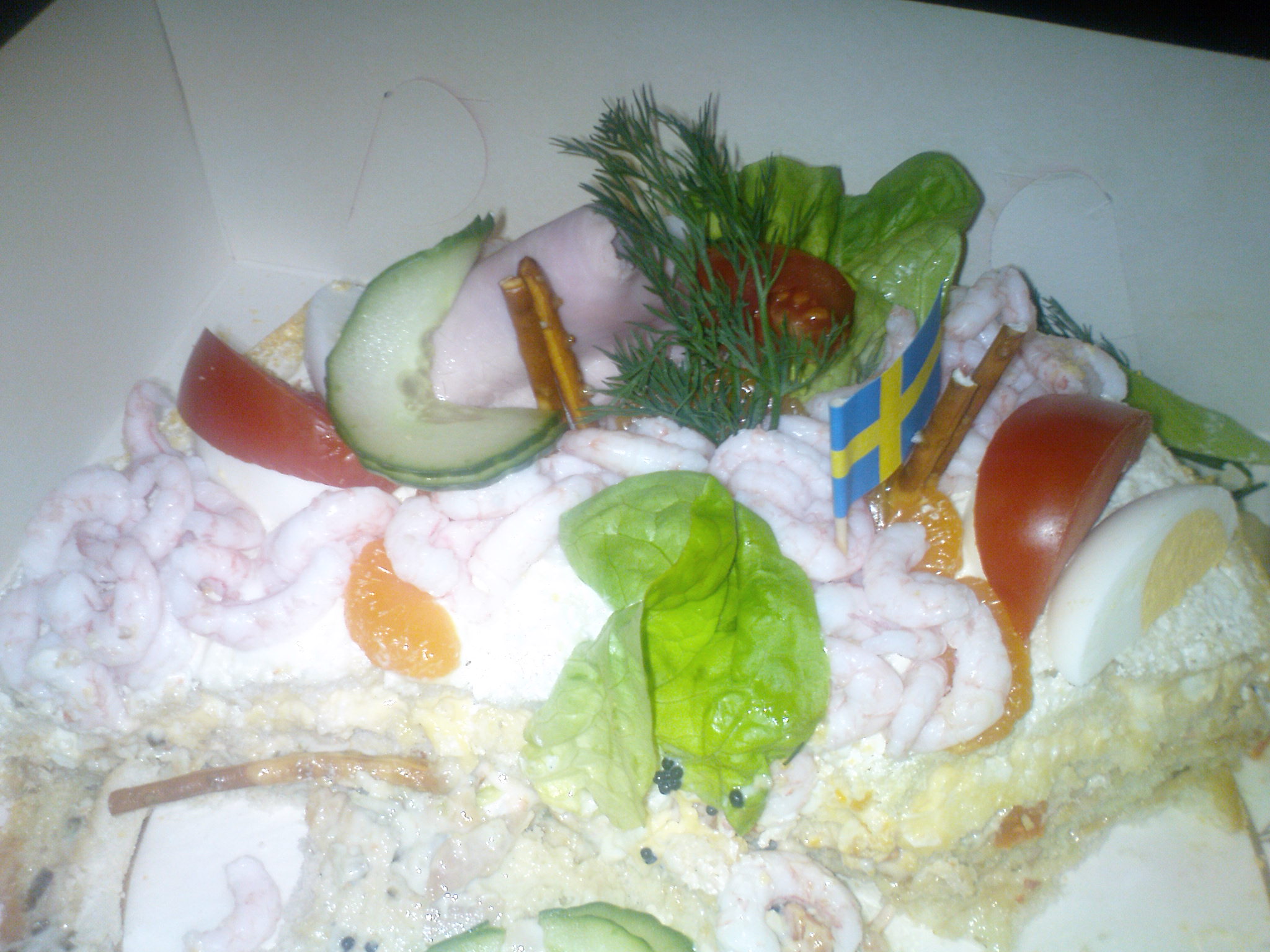 The next day mother in law visited us and gave me this present: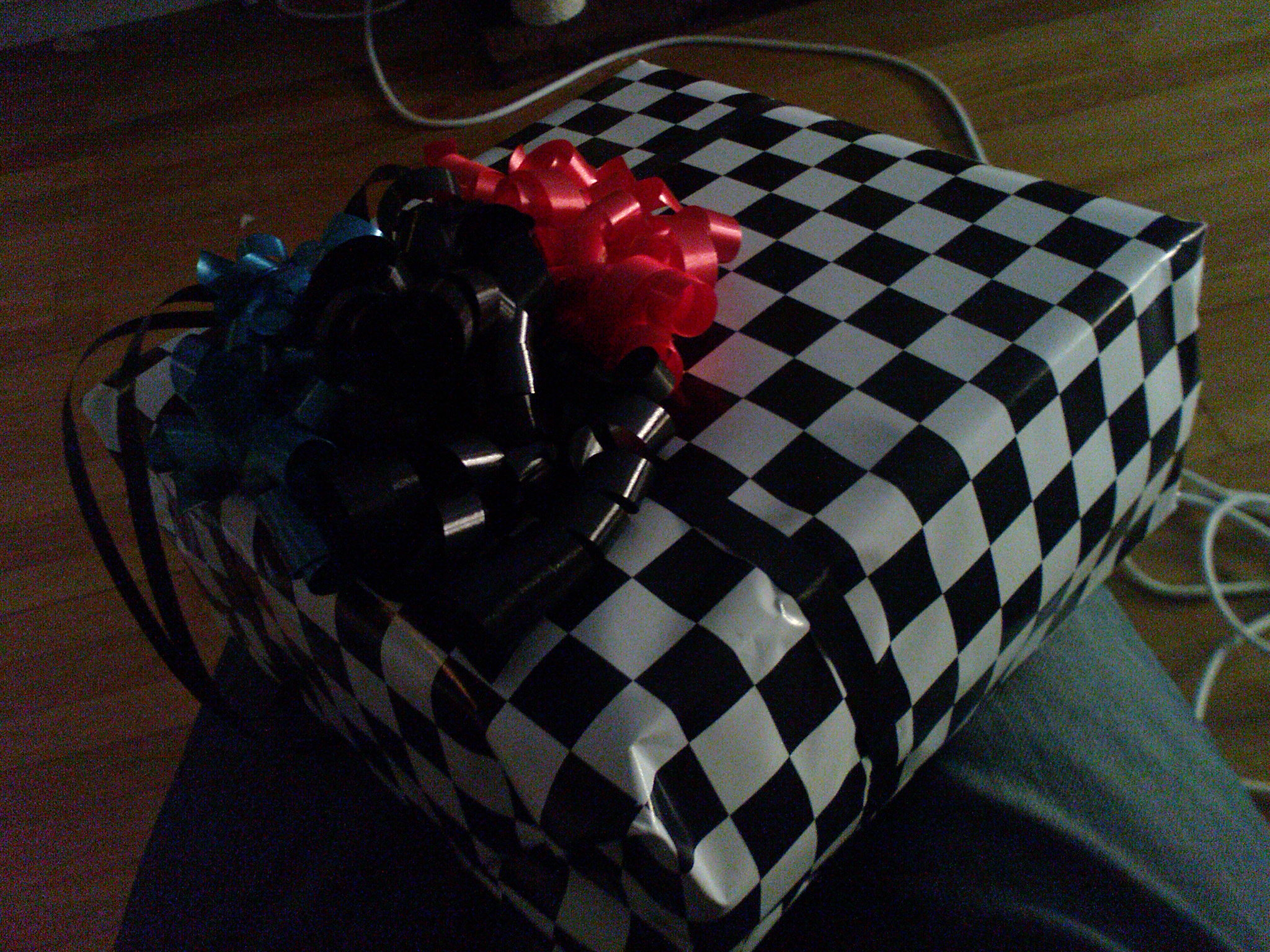 Now it's saturday, and I'm feeling great. :)  Maybe I'll stop by tomorrow to post about what's inside the box.